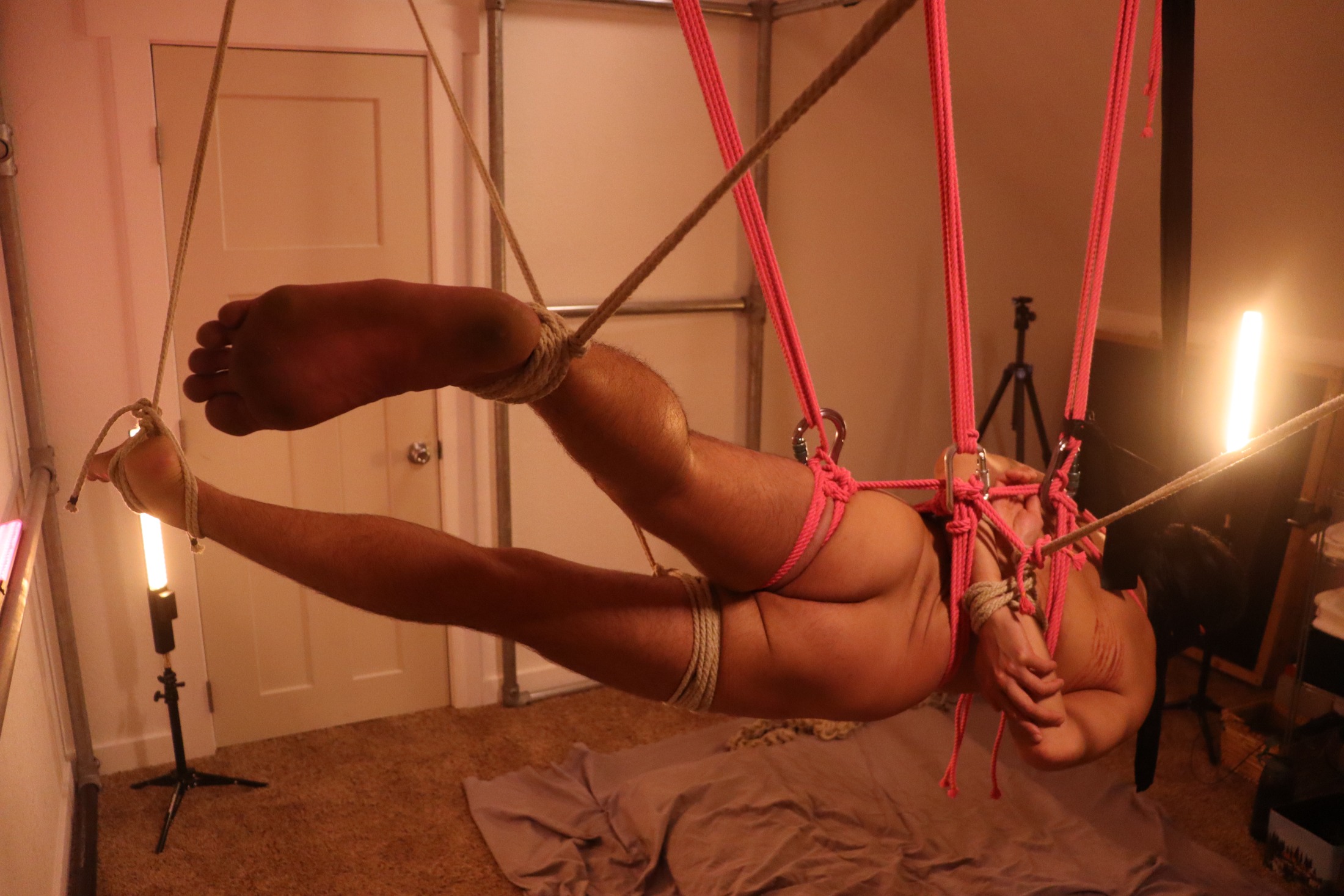 FINALLY! My boy RevRope has been in my life for a long time now and he's been collared to me since March 2022! He's beautiful, smart and delicious. I love him and feel very lucky to call him mine. But we haven't managed much in the way of actual CONTENT. We intend to change that going forward.
Oh - by the way? Wanna see him CUM in this suspension?
Check out the video right here
.